Improve Firm Collections with SurePoint® Payment Services
Make it Easier for Your Clients to Pay Their Invoices and Get Paid Sooner
Accepting many options for payment is no longer a nice to have, it is a must have. In every facet of daily life, whether buying something at retail or paying for services, the option to pay with a credit card, debit card, or linked bank account is more commonplace than expensive paper checks or ACH/wire transfer.
SurePoint Payment Services helps your firm operate more efficiently, spend less time on aged receivables and provides ways to pay that both consumers and businesses prefer. By including SurePoint's digital payment option with e-invoicing, your firm can improve cashflow and reduce the time spent chasing outstanding balances. Seamless: With one click, clients can make payments fast, accelerating cash flow and collections.

Embedded: Ensure your invoices and reconciliation instantly reflect payments made to the firm.

Fast: Clients can instantly pay from any device and may earn other rewards from their credit cards at the same time.

Secure: Protect client payments with state-of-the-art technology that is ABA and IOLTA compliant.
Blog: The Art of Getting Paid: The Importance of Accounts Receivable Aging
See the industry trends about receivables and industry data on collections and payments methodology.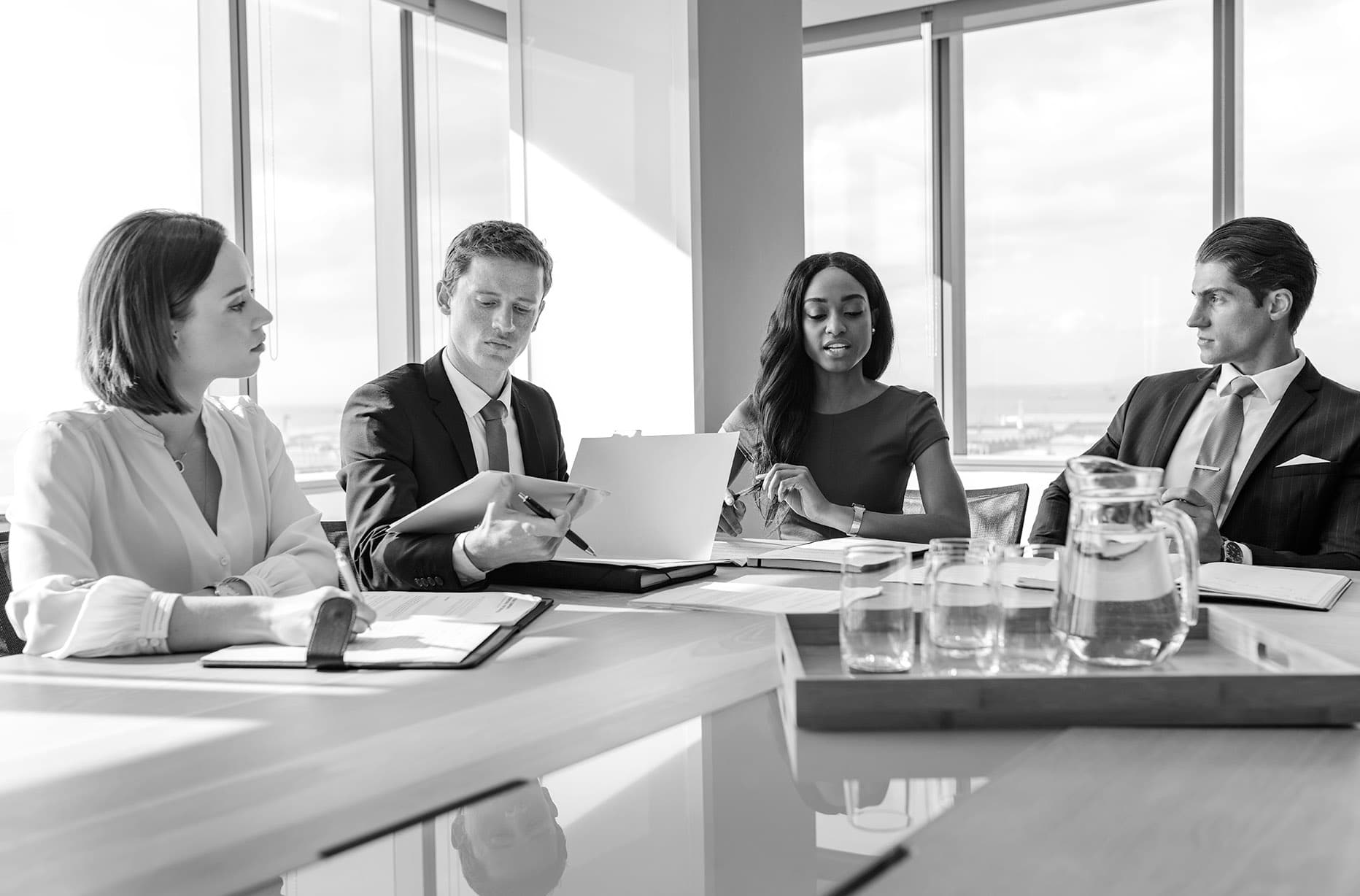 Report: Javelin Strategy & Research - Receivables Data, February 2023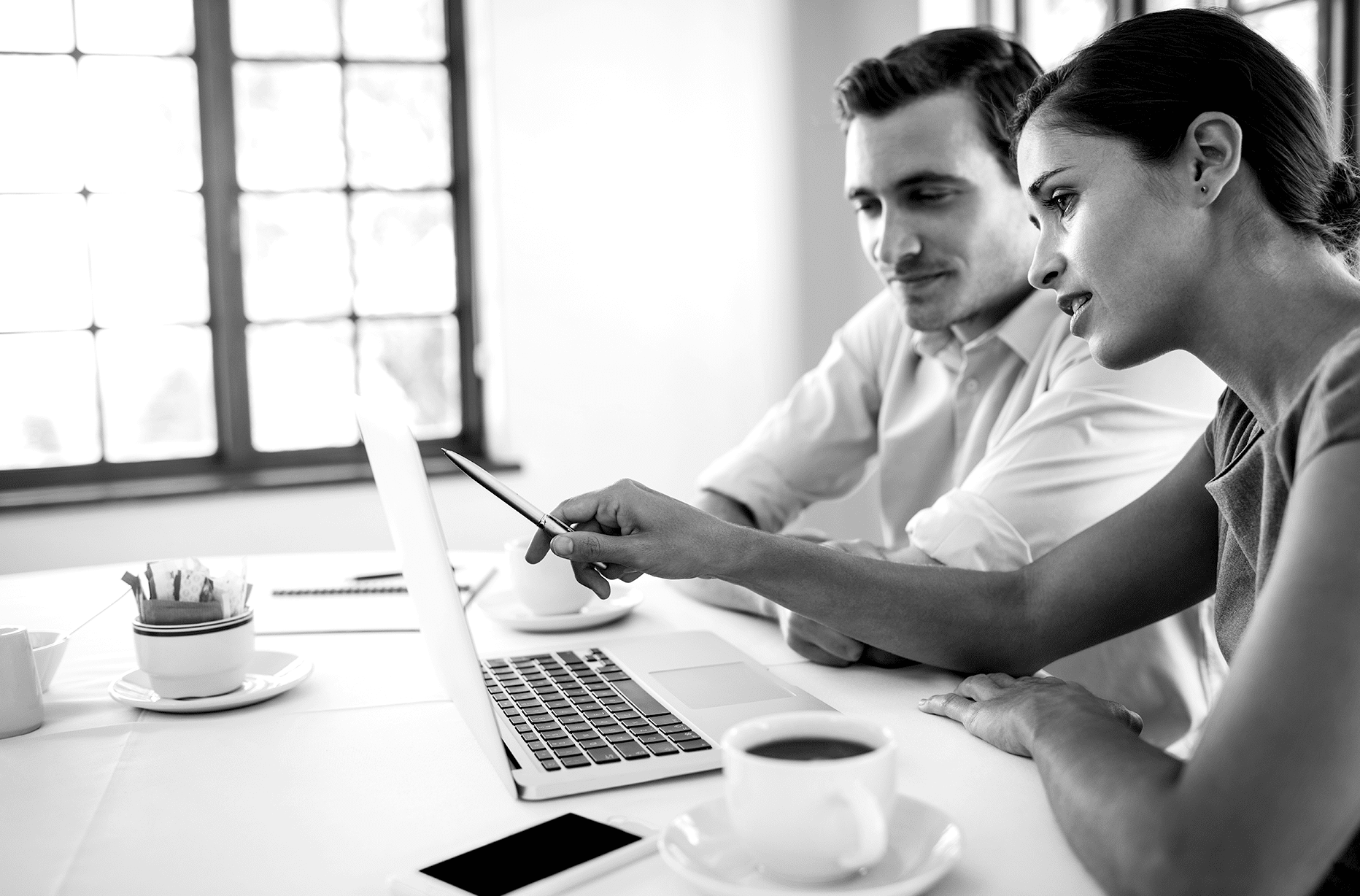 Blog: The Art of Getting Paid: The Importance of Accounts Receivable Aging
Webinars
Ready to learn more? Watch our Payment Services experts in on-demand webinars discussing trends in legal billing and how to best leverage industry best practices to increase cash flow and reduce write-offs.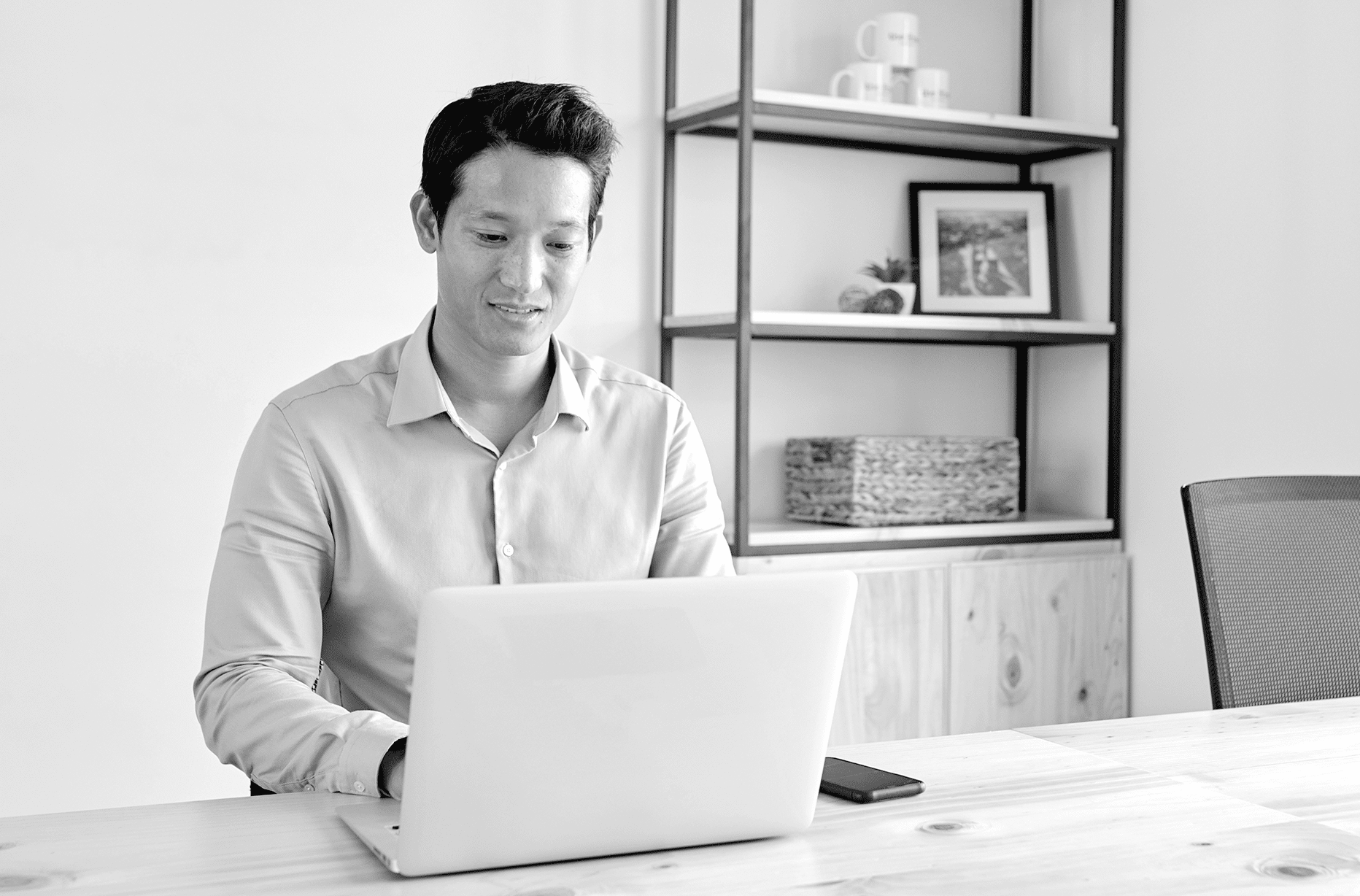 SurePoint Pay Now by Invoice/Email

SurePoint Pay Today Online

SurePoint Pay Today by Message

SurePoint Managed Subscriptions

SurePoint Personalized Payment Plans

SurePoint Payment Event Services
SurePoint Pay Today Online
Sharing a One-Time Payment Link With Clients to Pay by Credit or Debit Card
Another option for your clients is Pay Today. This is a one-time payment unique link you can send to a client after an interaction or reminder outreach to pay with a credit or debit card. A unique payment link will be created for your firm.

Use your Pay Today link when you need a client to pay immediately. Include the link in an email or SMS text message. Once clicked, a simple to use payment page will be displayed. Pay Today is not integrated with LMS/Coyote Analytics or any specific invoice. This feature is available if you need a client to pay an invoice urgently.

In addition, add a Pay Today link to your email signature with a QR Code or URL to make payment even easier.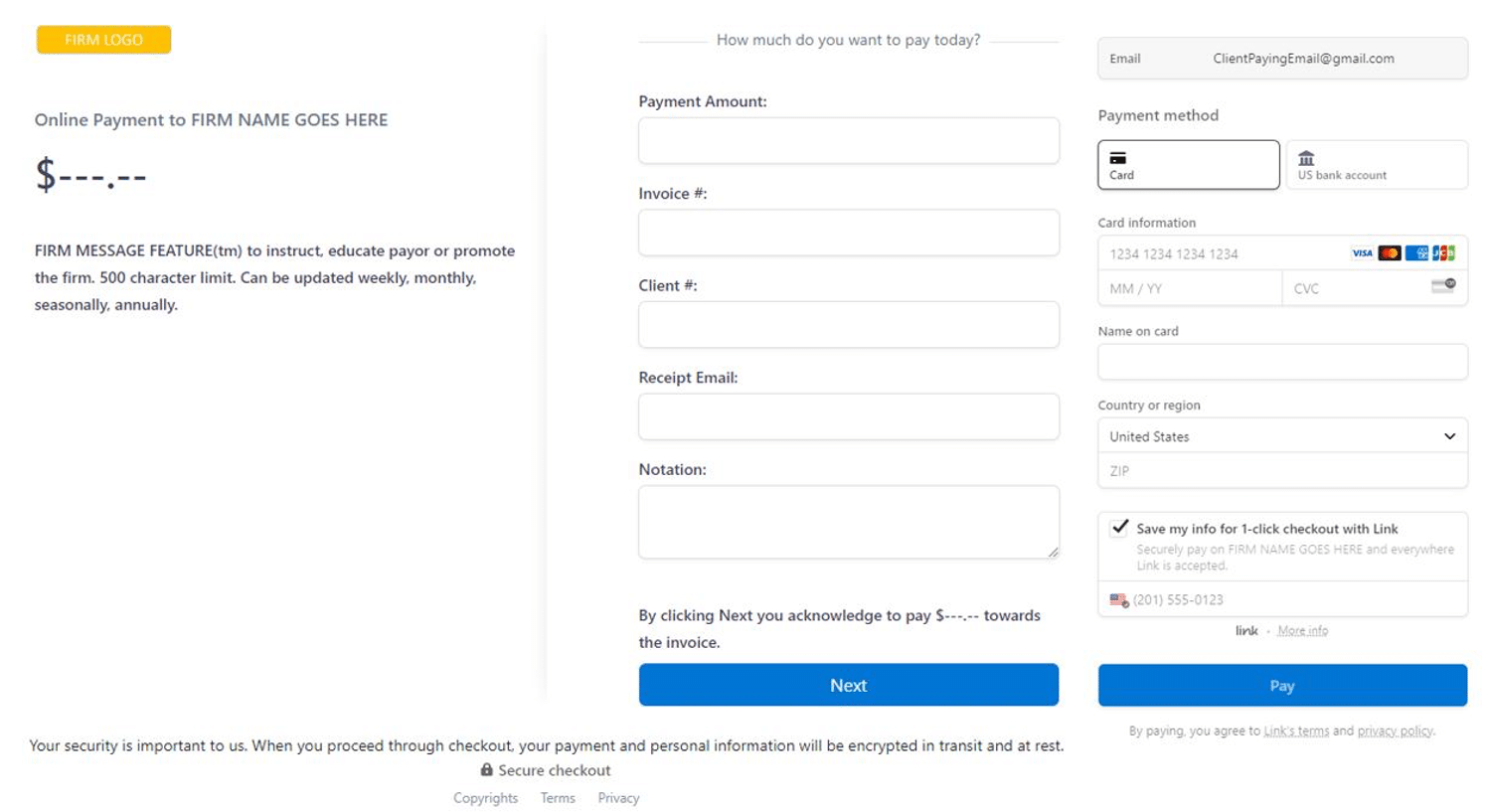 SurePoint Managed Subscriptions
Your clients are busy running their business and seek a way to help them budget their accounts payable obligations. SurePoint Managed Subscriptions offers your law firm the tools to create customized subscription plans. The monthly subscription payment is then applied to the client's ongoing rendered service invoice(s).
SurePoint Personalized Payment Plans
Sometimes a client needs help and requires a payment arrangement. SurePoint Personalized Payment Plans offers your finance team the tools to create, manage and book those arrangements with ease and simplicity.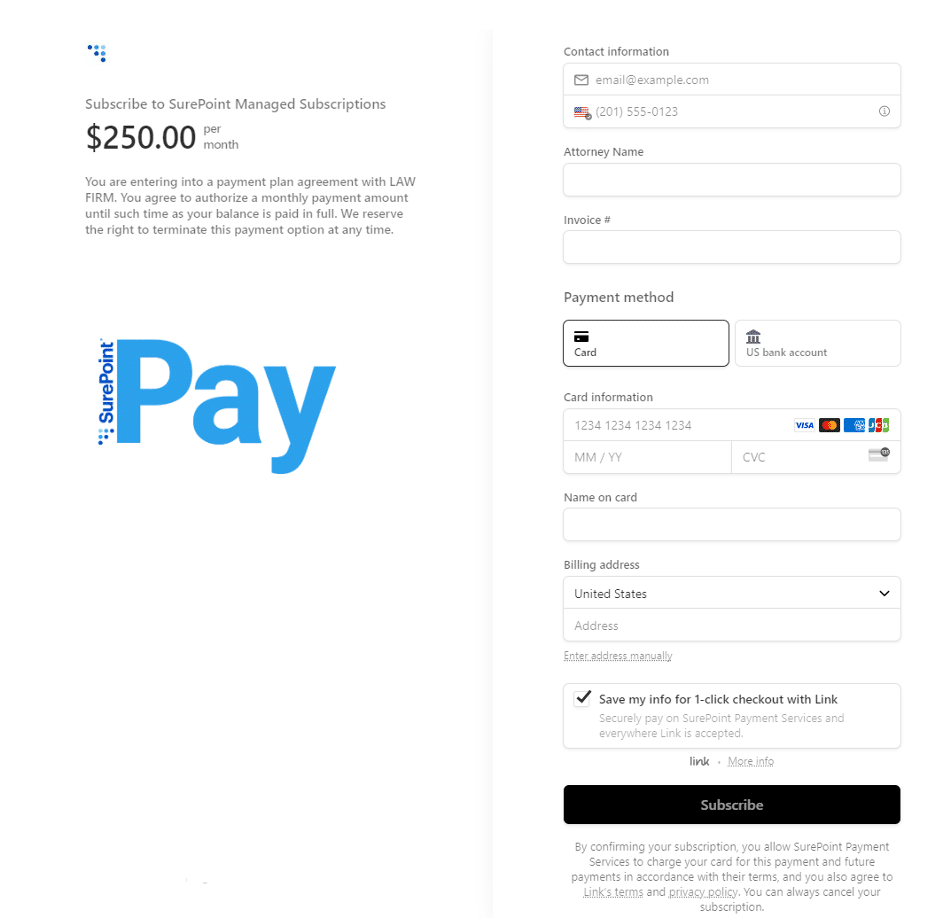 SurePoint Payment Event Services
Many law firms have expanded their services to include in-person and virtual events that offer clients insights, education, and support on topics ranging from real estate regulations, employment law, tort reform, commercial lending law or recent supreme court cases. With SurePoint Payment Event Services you can create an event, registration page, collect an attendance fee, and then use the module to manage the day-of-event engagement. Use of Event Services requires enrollment and participation in SurePoint Payment Services.
Download the SurePoint Payment Services Overview
Already a member of the SurePoint community? Download the SurePoint Payment Services overview to learn more about how SurePoint Payment Services works with your existing practice management solution.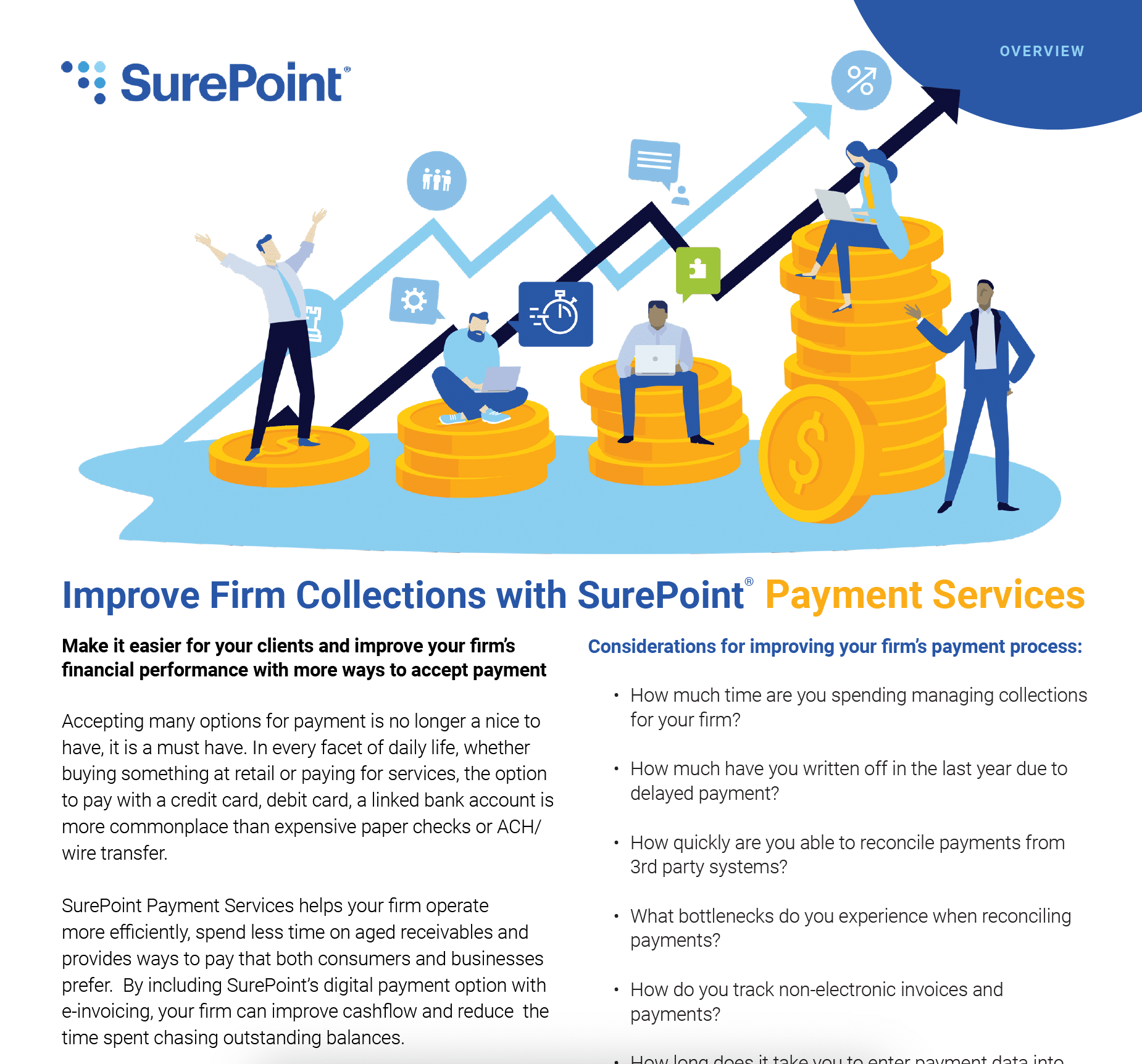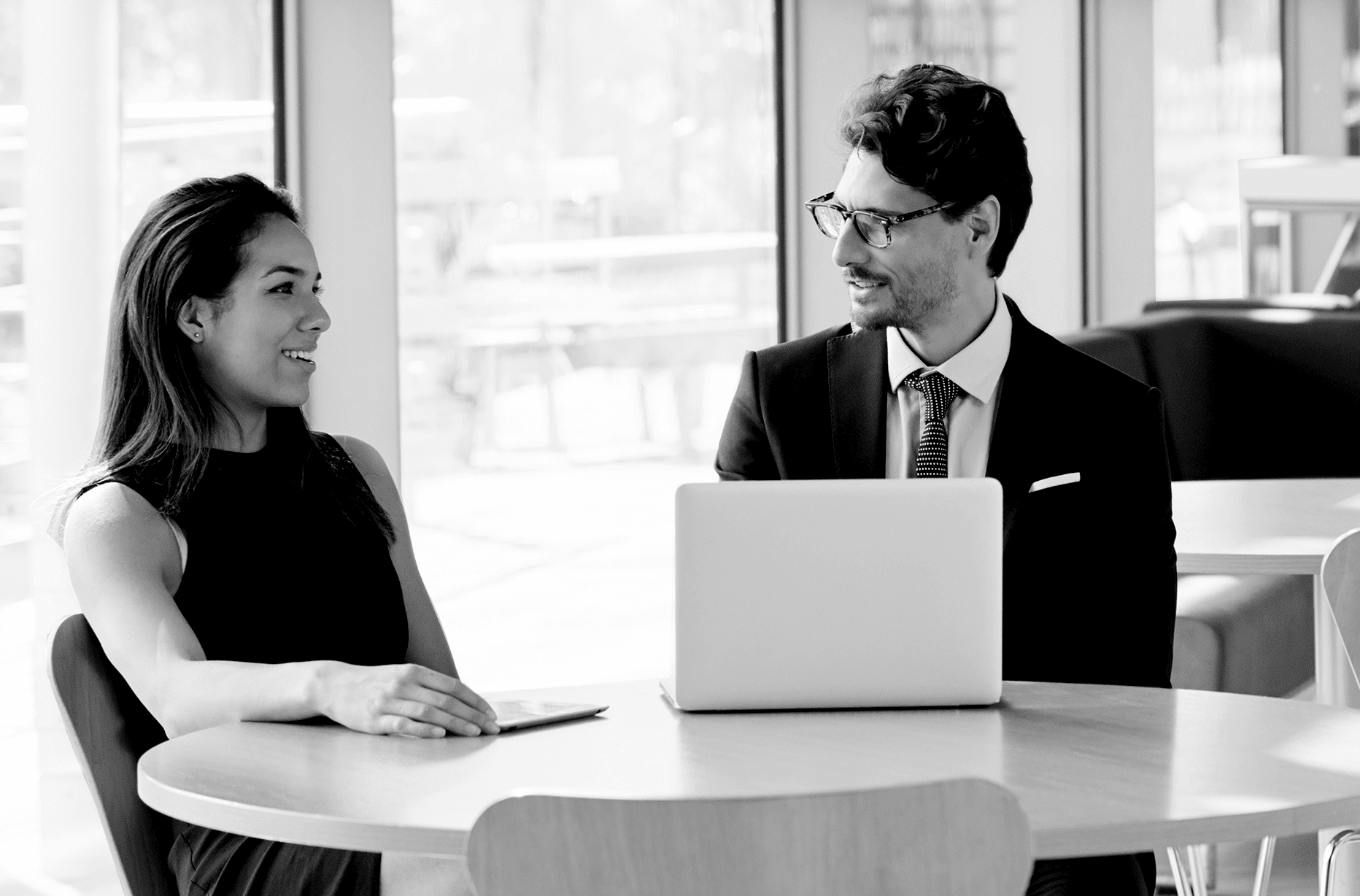 SurePoint is the leading provider of award-winning software that improves workflow and maximizes financial performance and profitability for law firms. Its distinctive cloud platform integrates client management, practice management, and financial management for powerful relationship-building and knowledge-sharing capability.
With a community of more than 100,000 members, SurePoint's mission is to continue to transform the legal industry by enabling law firms to unlock higher performance, freeing lawyers of administrative burdens so they can spend more time focusing on their clients and their practices.
Connect with one of our experts today to learn how SurePoint's solutions can help you improve workflows and maximize financial performance.