WORK ANYTIME AND FROM ANYWHERE WITH COYOTE ANALYTICS CLOUD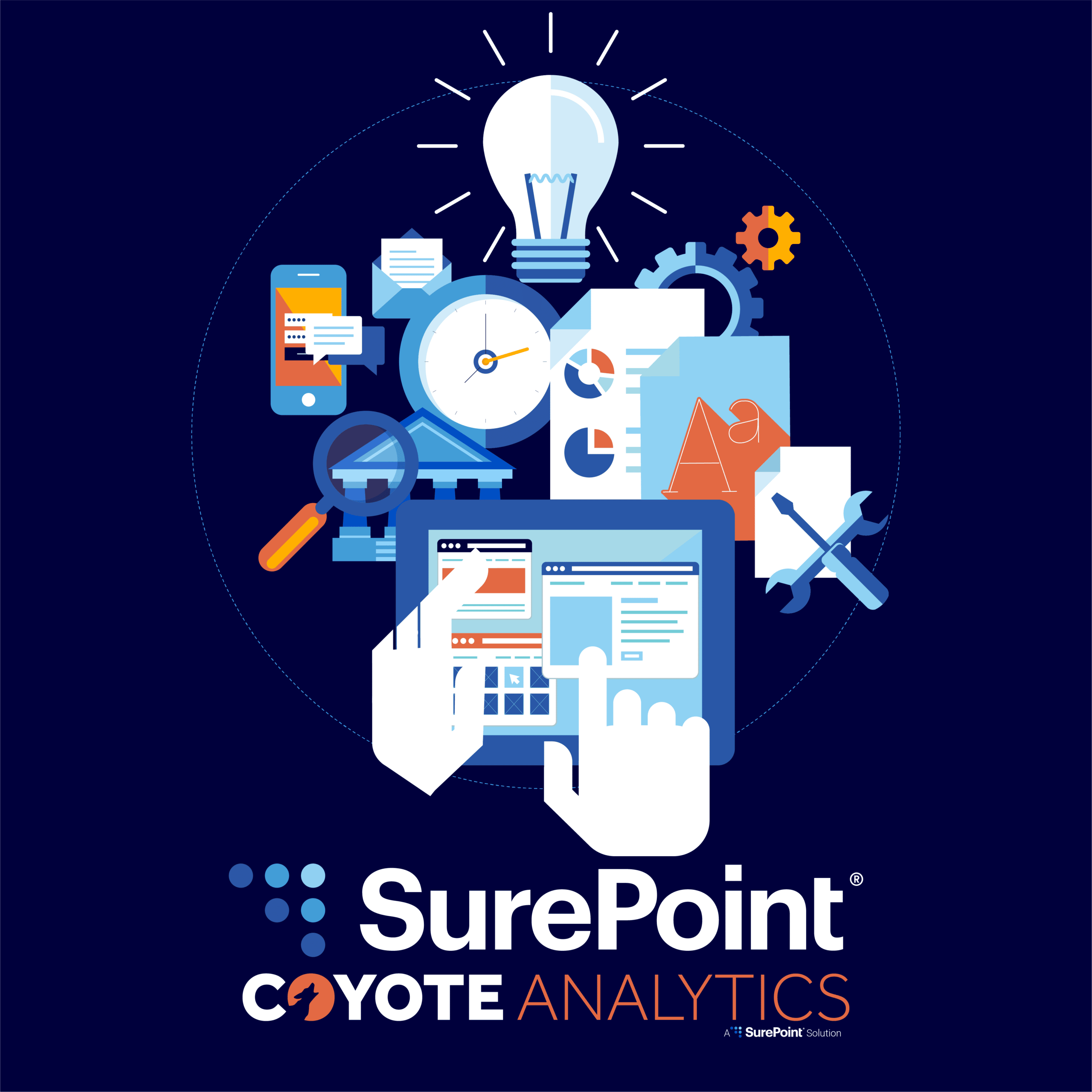 We are excited to share that Coyote Analytics, the platform that hundreds of law firms rely on for financial and practice management solutions, is now available in the cloud.
The new cloud-hosted platform provides legal professionals with the ability to personalize workflows by leveraging a robust suite of user empowerment capabilities anytime and anywhere.
"The launch of Coyote Analytics Cloud is a major milestone in the innovation trajectory of Coyote Analytics," said Tom Obermaier, Chief Executive Officer of SurePoint Technologies. "Taking the platform that is already loved by its community and making it more accessible is key to our shared mission of helping transform the way legal professionals work."
Built upon the state-of-the-art technology and security offered by Amazon Web Services, law firms can run the most-up-to-date version of Coyote Analytics Cloud from anywhere in the world, on any device, eliminating the cost of buying, managing, or servicing physical hardware, server storage, backups, and disaster recovery sites. The Coyote Analytics Cloud platform can be accessed when using a browser or the Coyote Reach mobile app.
"We have been using Coyote Analytics for three years and are so excited about moving to the cloud," said Terri Cole, Director of Finance and Administration, Tueth Keeney Cooper Mohan & Jackstadt, P.C. "Our entire firm will be able to access all the great things Coyote Analytics offers from anywhere."
Schedule a demo now to learn more about the Coyote Analytics Cloud platform.
---
About SurePoint Technologies
SurePoint® Technologies is the leading provider of award-winning enterprise software that improves workflow and maximizes financial performance and profitability for law firms nationwide. Its distinctive cloud platform integrates client management, practice management, and financial management for powerful relationship-building and knowledge-sharing capability. With a community of more than 100,000 members, SurePoint continues to transform the legal industry by enabling law firms to unlock higher performance, freeing lawyers of administrative burdens so they can spend more time focusing on their clients and their practices.
Learn more at https://surepoint.com/.