Entering Time has Never Been

Easier
Capture every minute with the SurePoint Mobile App
Maximize your time while on the go, with an intuitive and predictive application that connects with the SurePoint® Legal Management System. The app eliminates the administrative burden of entering your time, letting you focus on what matters most - your clients and practice.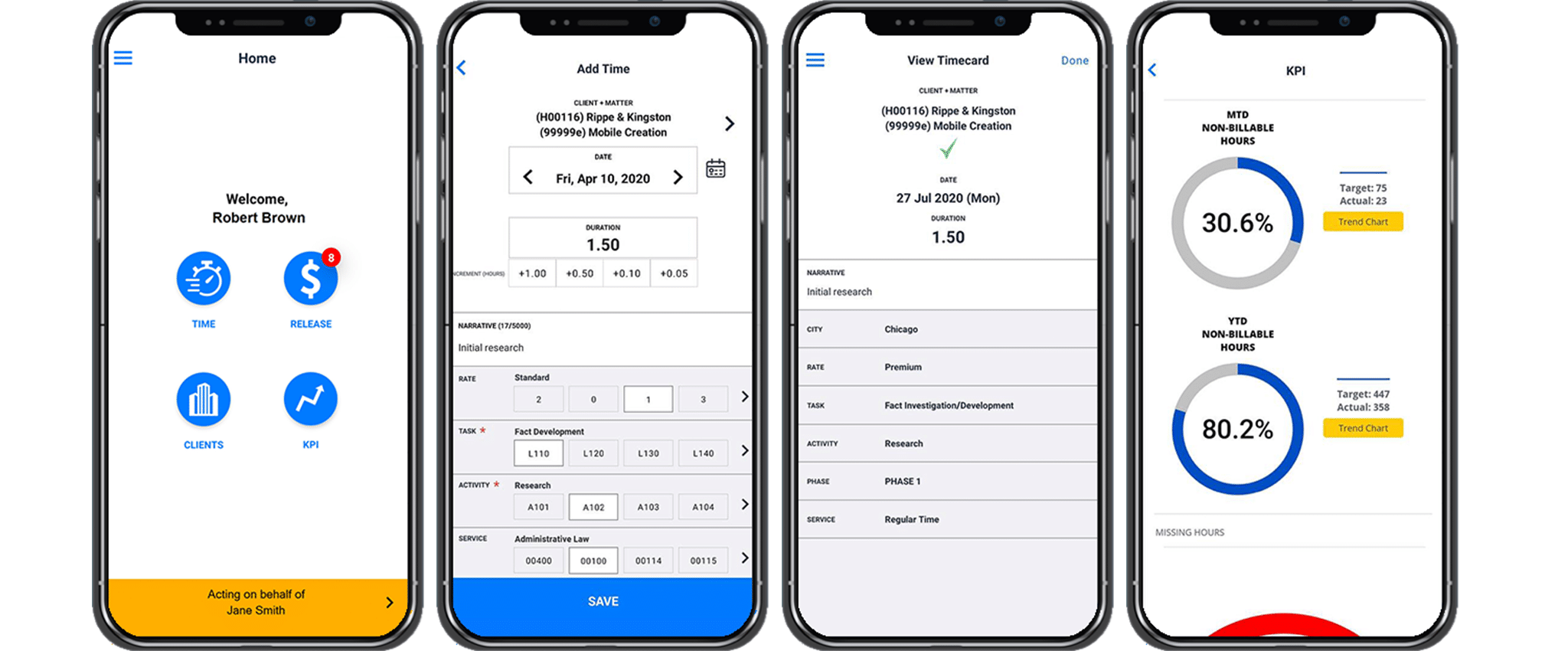 The app makes it easy and simple to enter accurate time, eliminating the administrative burden it takes. You don't have to remember all the codes your firm uses. You can add or edit time with just a few taps.
The app predicts the clients and matters you are likely to select. All the information you need to start entering time is right at your fingertips. You can also view and quickly search for your clients.
The app connects to LMS enabling you to enter and release time while on the go. There's no need to reconstruct your work or delay the billing process.
Maximize Productivity and Performance
Accurate and simultaneous time entry helps track your performance, improves your productivity, and ensures transparency with your clients.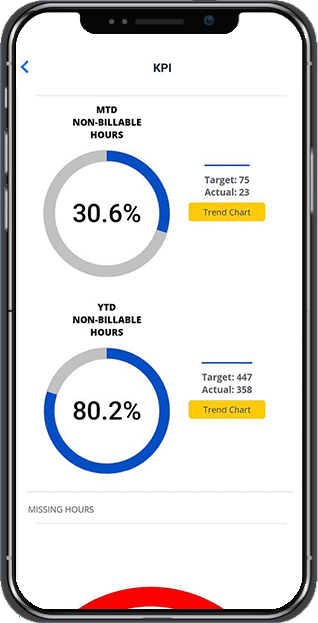 It's Time to Make the Change

.
Experience how thousands of other attorneys are generating more billable hours by eliminating administrative burdens every day.