ILTACON 2022 Preview of Technology Survey: Using Technology to Solve Business Problems
How can law firms leverage technology to solve the thorniest problems facing the legal industry today–security challenges, remote work, and employee connection?
Last week at the International Legal Technology Association (ILTA) annual conference, a panel of ILTA technology committee members discussed the findings of the upcoming 2022 ILTA Annual Technology Survey. This year the survey comprises results from 541 law firms.
The three panelists are each leaders of technology in their own firms and in the legal industry:
Todd Corham, Chief Information Officer at Saul Ewing Arnstein & Lehr LLP
Jim McCue, Director of Information Systems at Rodey Law Firm
Chris Hunt, Director of Technology & Operations at Sugarman Rogers (a proud member of our SurePoint community!)
Along with moderator TJ Johnson, a legal sector strategist at Qualitest, the panelists described how they use the ILTA survey to prioritize and budget their technology investments.
Using the Survey to Persuade Leaders:
Chris Hunt mentioned how he also uses it to help leadership understand where other law firms are investing and why to approve purchases now: "Every time I pitch a project, I get asked, 'What is everybody else doing?' Take back these results from 567 of your peer firms and say, 'This is where everyone else is going; we need to get there," Chris Hunt said.
Moving into the Cloud:
A few key trends the technology committee noticed this year were a continual rapid move into the cloud for most technology solutions, as expected due to the COVID pandemic. "Many firms are looking to the cloud as an enabler for remote work," shared Hunt.
Three-quarters of firms have moved their email into the cloud, 40% have moved to cloud-based document management systems, and firms are starting to shift their time and billing systems into the cloud. At SurePoint, we have seen the rapid adoption of SureTime, an intuitive and predictive application that automatically captures time and creates automatic time entries for any new events added to your Outlook calendar and when using Microsoft® Office 365 applications, including Excel, Outlook, PowerPoint, and Word.
Hunt added that barriers to moving to the cloud (like security or client concerns) have dramatically decreased since the pandemic. The panel agreed that firms could not remain risk-averse to the cloud for much longer.
"I've heard people say that their firms are cloud-averse, but that term will fall by the wayside," said Todd Corham. "Start polishing up those muscles, get your skills up, and get your policies in place because this is happening. All new innovation is happening in the cloud."
The most exciting trend the survey revealed is that smaller firms are moving technology solutions into the cloud faster than larger firms. Is it because smaller firms can move quicker and nimbly and have less time and energy invested in on-premises solutions?
Many customers who use SurePoint solutions share that in addition to being easy to use, cloud applications enable easy access to information, enhanced reporting, more accurate data collection and storage, and efficient systems. They don't have to install software or host servers in their offices when they use cloud-based software.
Security Concerns Abound:
With increased investment in cloud-based solutions, more firms are investing in different types of security to protect their data but are not always sure where to invest: "Security can be the bottomless pit of expenses. Knowing which things to spend money on is pretty challenging," said McCue
Almost two-thirds of firms surveyed said better security is why they moved resources to the cloud.
But client security audits were mentioned as the second highest security challenge across all sized firms, with more clients sending audits–and the most significant challenge being the lack of uniformity among them.
Many survey respondents increased spending on security solutions beyond just workstation security software and encryption: third-party security management and conducting breaching and disaster exercises increased in the last year.
To help law firms transitioning from an on-premises solution to cloud technology, the SurePoint® team of legal tech experts have compiled a list of questions every law firm should ask solutions providers when considering a cloud-based Enterprise Resource Planning (ERP) system. This checklist can help in the evaluation process.
Investing in Technology to Drive Remote Work & Collaboration:
Another expected trend is how much more law firms invest in tools to facilitate work and communication across hybrid teams. Beyond the anticipated investment in communication collaboration tools like Teams and Zoom, exactly how they're investing in it varies widely, with some providing only staff hardware for a home office set-up, others only providing technology to those fully remote, and some providing printers but not shredders. With technology teams playing a juggling act facilitating remote work versus balancing security, the panel recommended technology leaders look to how similarly sized firms support their teams and base their decisions on that.
The forthcoming technology survey should help technology leaders persuade firm leadership to invest in tools to meet today's biggest challenges.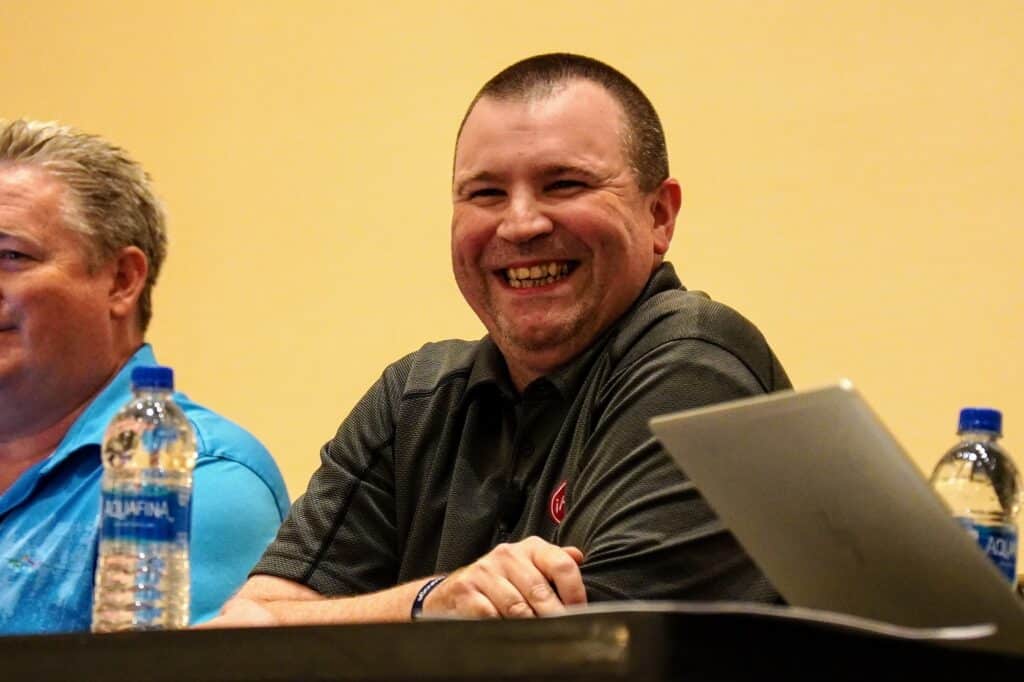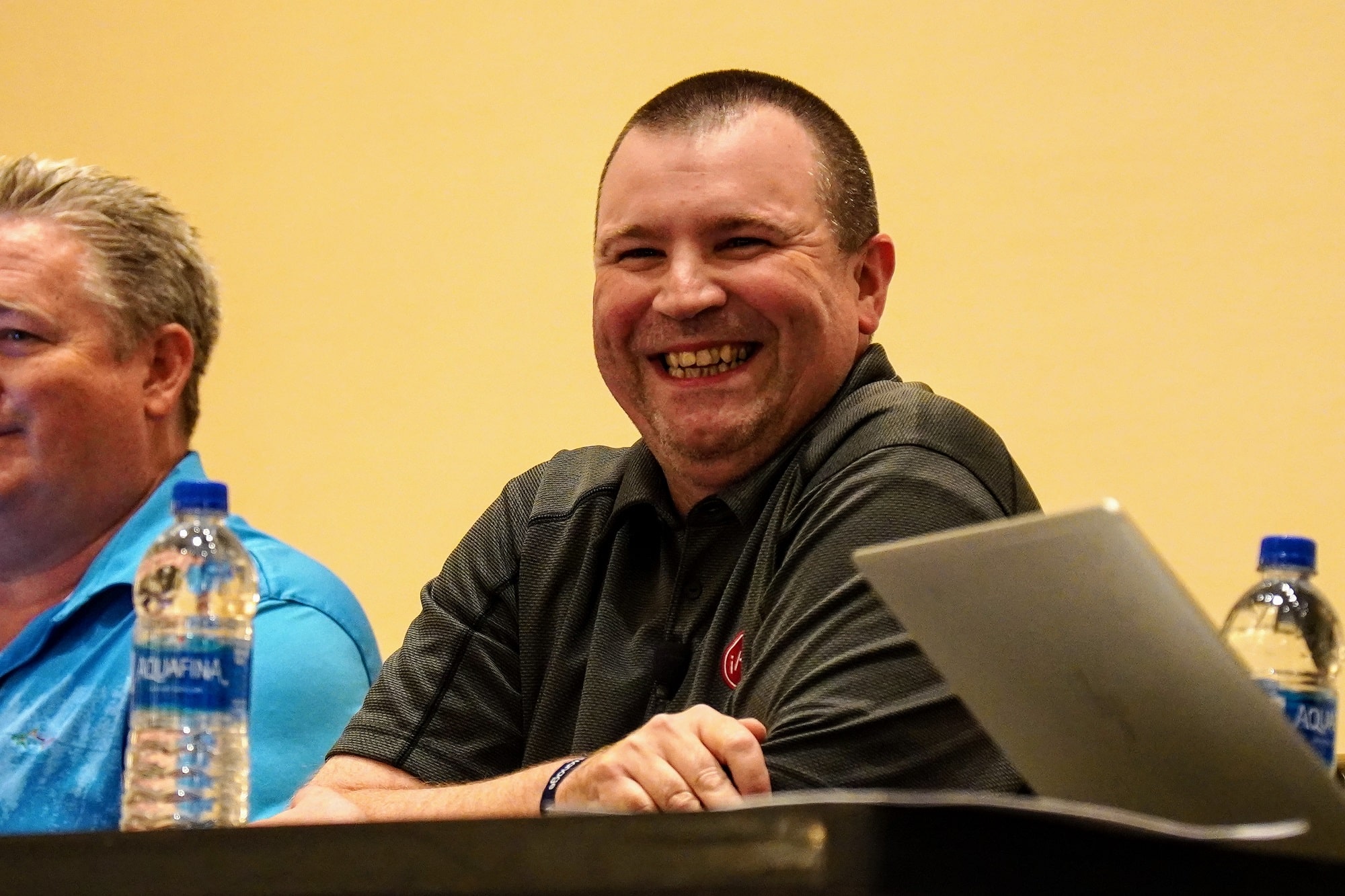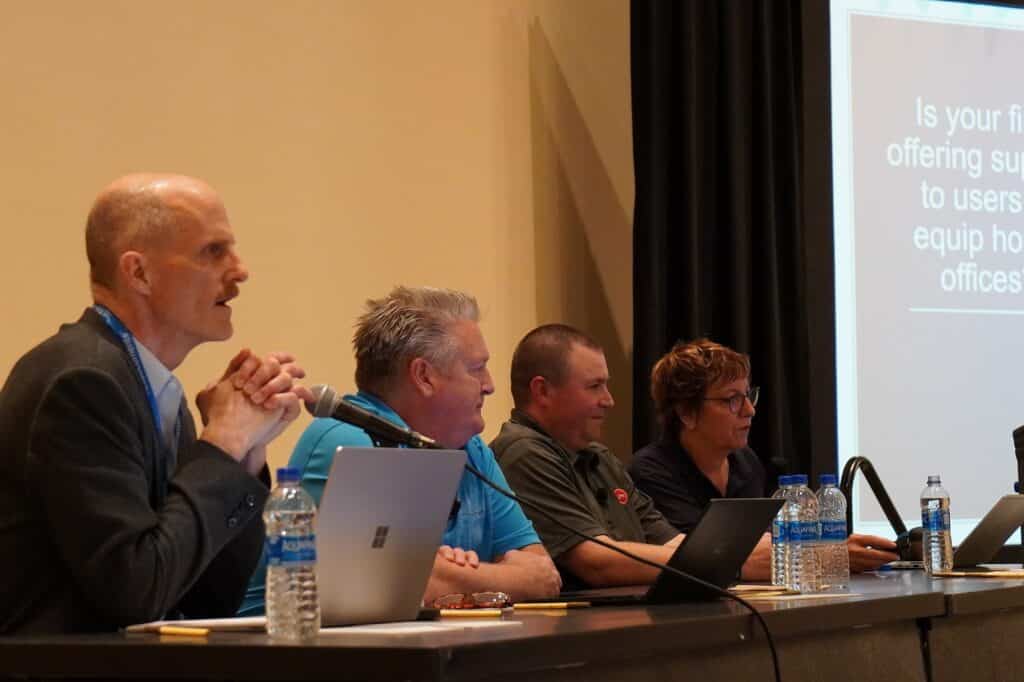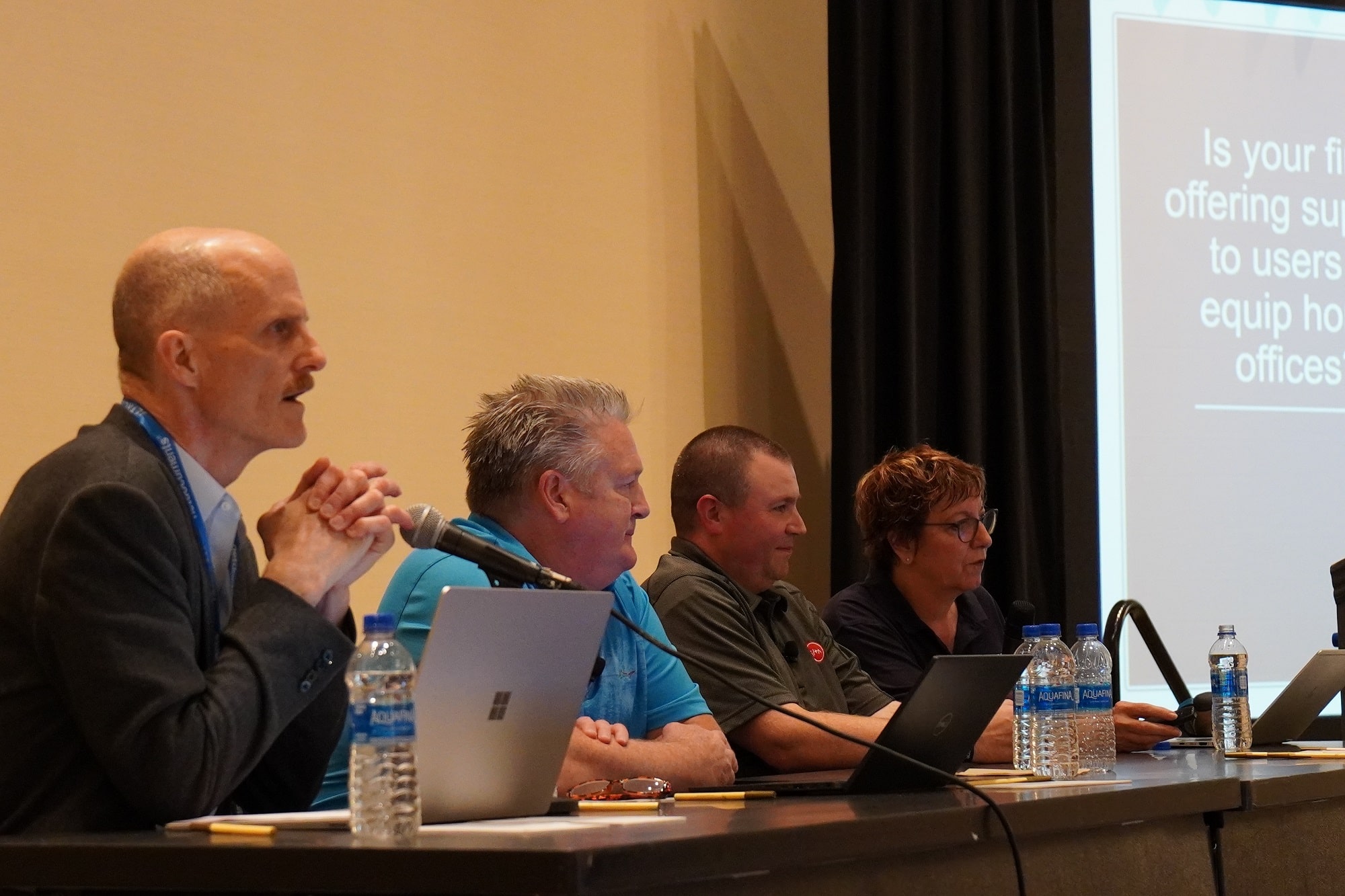 ---
Request a Demo
Interested in learning more about how you can use SurePoint LMS to improve workflow and maximize financial performance at your firm? Schedule a demo and learn how to unlock higher performance with SurePoint.
About SurePoint Technologies
SurePoint® Technologies is the leading provider of award-winning enterprise software that improves workflow and maximizes financial performance and profitability for law firms nationwide. Its distinctive cloud platform integrates client management, practice management, and financial management for powerful relationship-building and knowledge-sharing capability. With a community of more than 100,000 members, SurePoint continues to transform the legal industry by enabling law firms to unlock higher performance, freeing lawyers of administrative burdens so they can spend more time focusing on their clients and their practices.
Learn more at https://surepoint.com.