Empowering Law Firms to Optimize Profitability in the Cloud
Coyote Analytics empowers legal professionals to better serve their clients and optimize profitability while working at any time and from anywhere.
Practice Management: Empower your team to work more effectively and efficiently by accessing all critical data from a single location.

Financial Management: Founded upon strong accounting principles, users can perform all accounting and financial operations within a single paperless environment. Close on time and with certainty.

Business Intelligence: Gain immediate access into the financial data and reporting capabilities you need to develop winning strategies for your firm.

Timekeeping: Capture every minute from anywhere with easy to use mobile apps.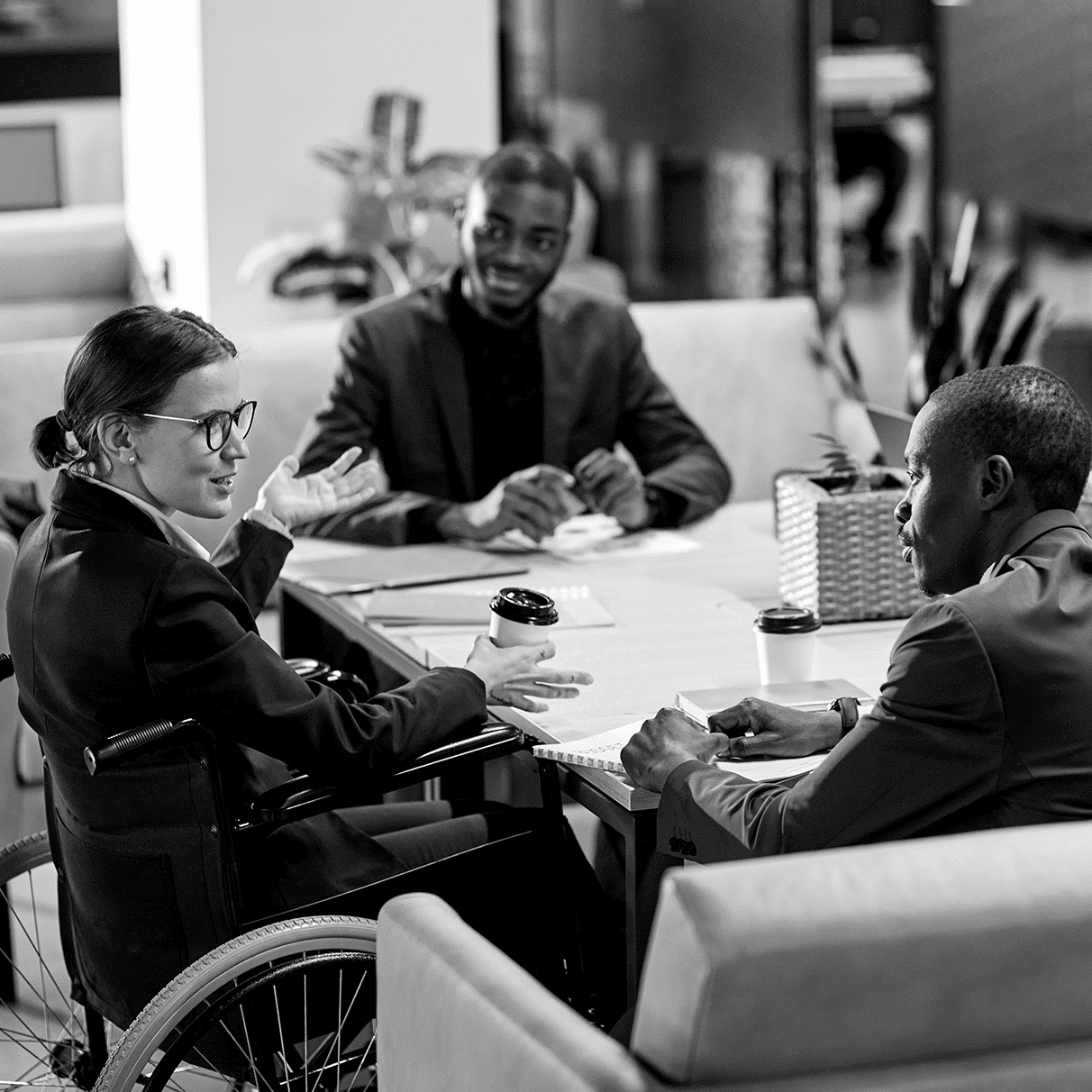 Press Release: SurePoint Technologies Announces That Coyote Analytics is Now Available in the Cloud
See the industry trends, insights, and best practices for managing your law firm.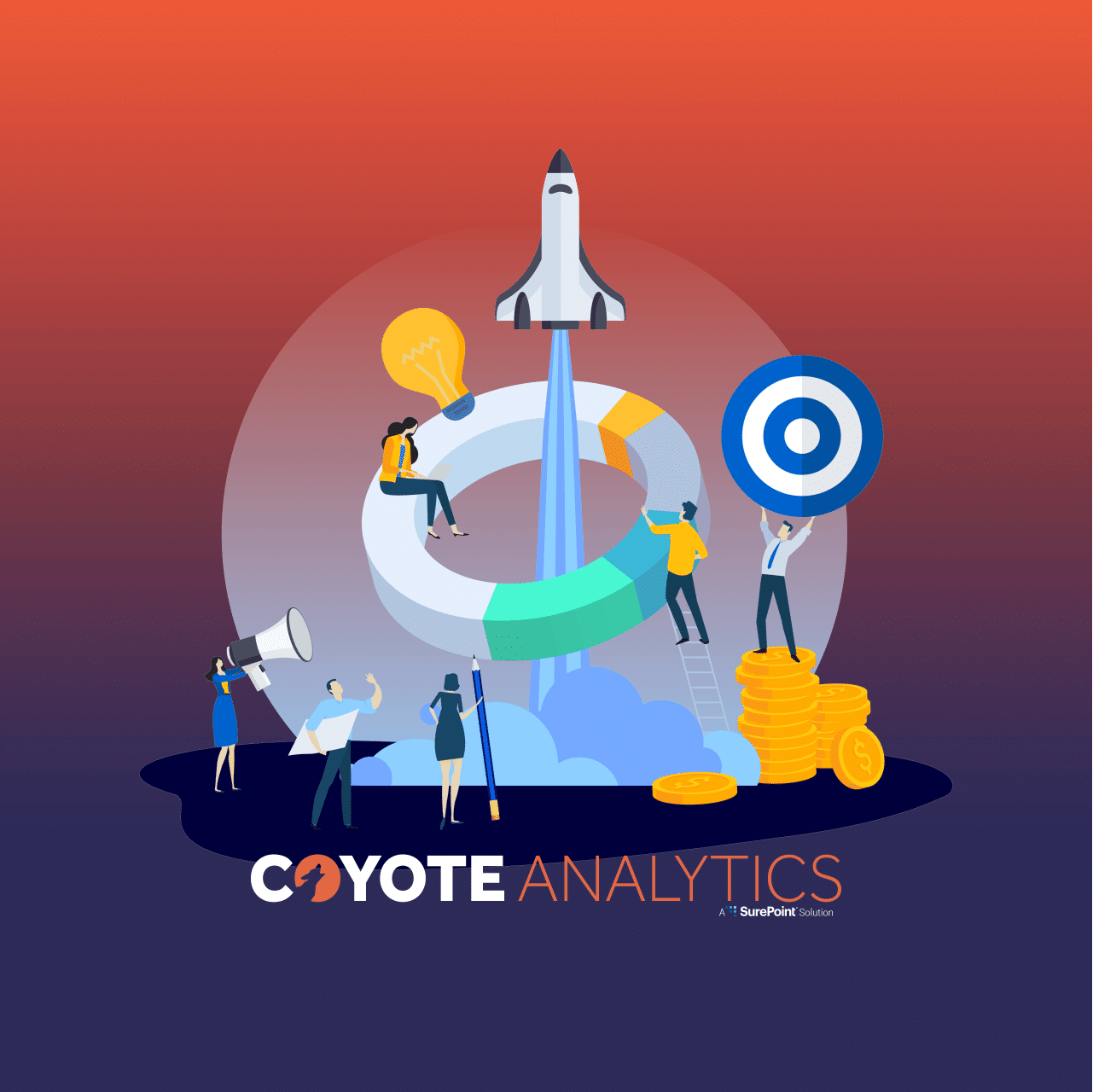 Work Anytime and from Anywhere with Coyote Analytics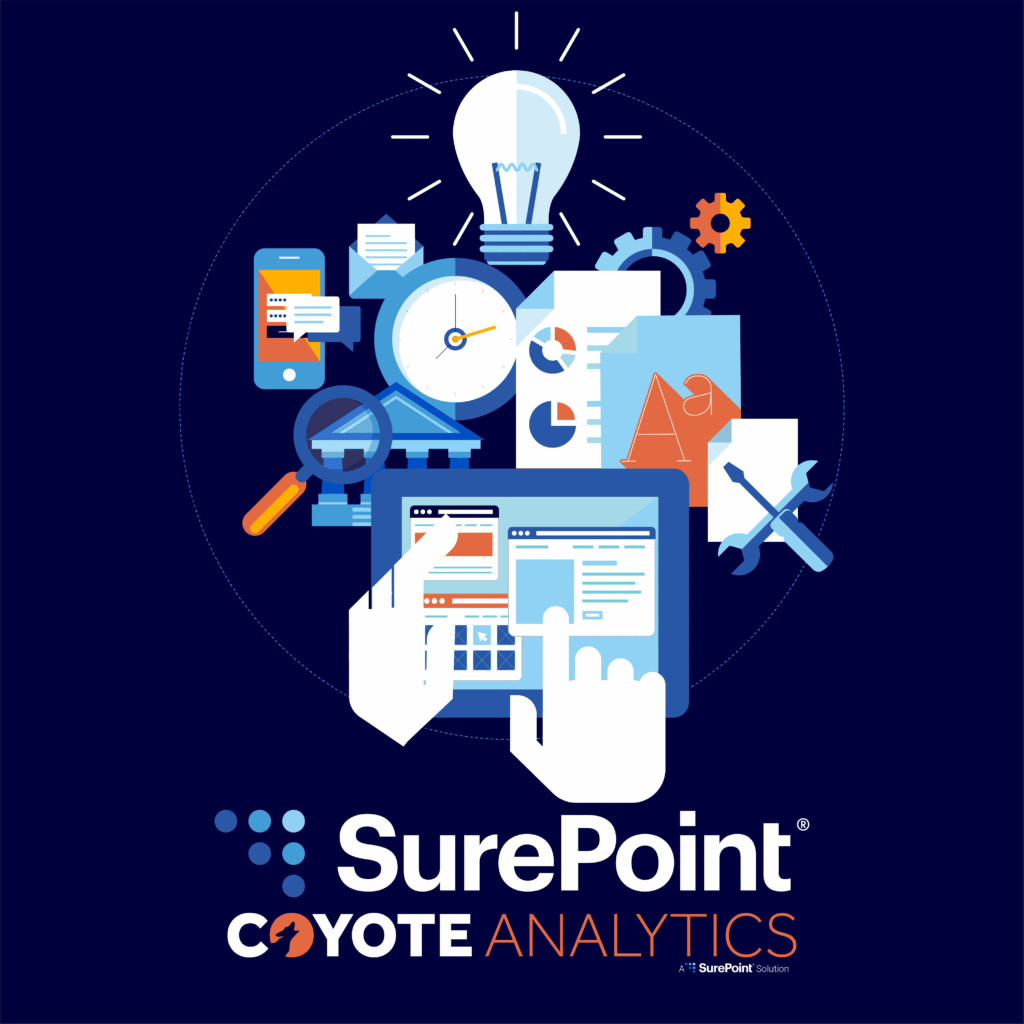 SurePoint Technologies Announces Acquisition of Coyote Analytics
Webinars
Ready to learn more? Watch our  experts in on-demand webinars discuss how Coyote Analytics can create a positive impact for your firm.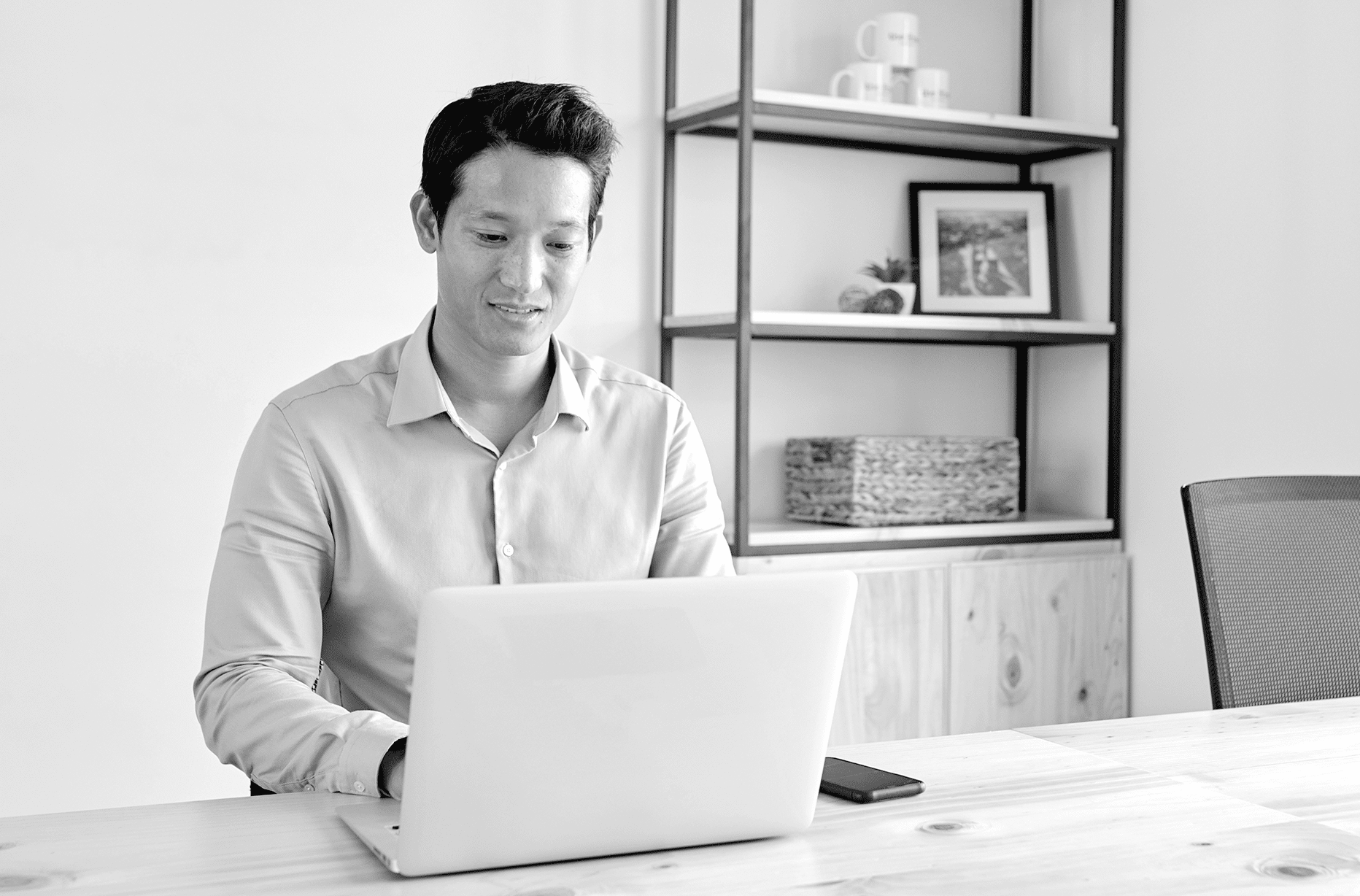 Practice Management

Financial Management

Business Intelligence

Time Management

Mobile

Client Relationship Management (CRM)

Payment Services

On-Demand Training
Practice Management
Manage Your Clients and Matters
Spend less time on administrative tasks and more time practicing law by optimizing your workflows.
Focus on Your Clients
Administrative tasks are essential to running an organized and successful law firm. However, your real focus should be practicing law. Coyote Analytics helps you spend less time on administrative tasks using paperless workflows so you can spend more time where it matters—with your clients.
Centralize and Standardize
Synchronize contact information, centralize calendar information, automate email and document generation, and more.
Integrated Billing Options
Paperless billing is becoming an essential consideration for your firm and your clients. Coyote Analytics supports full paperless billing. Make edits, transfer entries, add notes and more all from the within the application. Coyote Analytics offers e-billing as well as a seamless integration with processing solutions such as eBillingHub. Take advantage of the customizable compliance rules that will speed up your e-Billing process and much more.

Financial Management
Close On Time and With Certainty
Meet your firm's financial goals by streamlining payables, reducing user error, and identifying profitable practice areas.
Streamline Processes For Accurate Reporting
Analyzing your profits and expenditures is the only way to ensure your law firm remains profitable. Reduce or even eliminate the possibility of human error by incorporating an intuitive, fully-integrated, and accurate financial reporting system with reliable law firm account software. This gives you the opportunity to recognize which areas of your law firm are performing best, and others that could use some improvement.
Track Profitability Metrics
Establish, manage, and meet your firm's financial goals by tracking the profitability of the firm as well as for timekeepers, practice areas, and client matters.

Business Intelligence
Empower Data-Driven Strategic Decision Making
Leverage data-driven insights to predict the future by analyzing the trends of the past.
Data Informs Decisions
The best way to plan for the future is to learn from the past. Business Intelligence Software (BI) for Law Firms enables you to sort, manipulate, and analyze data to uncover opportunities the firm hadn't previously considered. Coyote Analytics' data warehouse and data sets allows you to create customizable detailed dashboards that empower users to easily drill into their data and find actionable business insights.
Put the Right Information in the Right Hands
Empower people in your organization with the data and analytics they need to enable data-driven strategic decision-making. Coyote Analytics makes it easy to put this information in front of those that can use it most.
Intuitive Interface
The easy to use, intuitive platform provides many powerful capabilities including Customizable Dashboards for insight to Key Metrics, a Data Warehouse Powered by Microsoft Power BI, Intuitively named Datasets that are easy to use, and Drill Down Capabilities. Build reports for Exporting and Analyzing. Design reports and dashboards once, and they will update daily as data is updated.
Quick Analytics
Understand the metrics and Key Performance Indicators that are important to your firm. Use data analytics to make more informed business decisions and analyze trends. This can lead to improved productivity, client satisfaction, and profitability.

Time Management
Capture Every Minute
Capture more time and maximize accuracy with efficient ways to reduce revenue loss while meeting growing client needs.
Intuitive Design for Accurate and Trackable Time
Time is everything at a law firm. With our legal billing software, you have the ability to schedule, record, and access accurate information that keeps your firm running smoothly. Your Attorneys will have the power to see every billed minute in an easy-to-read interface, and your Billing Department will love the capability to collaborate with Bill Editors to streamline billing process and get bills out the door faster and more efficiently.
Access and Input Information Anywhere, Anytime
Enter expenses and capture time from the palm of your hand using Coyote Reach. Our robust software can be accessed from your smartphone to improve timekeeper utilization while conforming to client billing rules. Reduce write offs with accurate and easily-updated time and expense entries. Download the app from App Store or on Google Play.
Shorten the Billing Cycle
Streamlining the process with mobile access allows your law firm to shorten the time needed to bill your clients. This, in turn, shortens the days to collect. A shortened billing cycle results in less errors and quicker payments.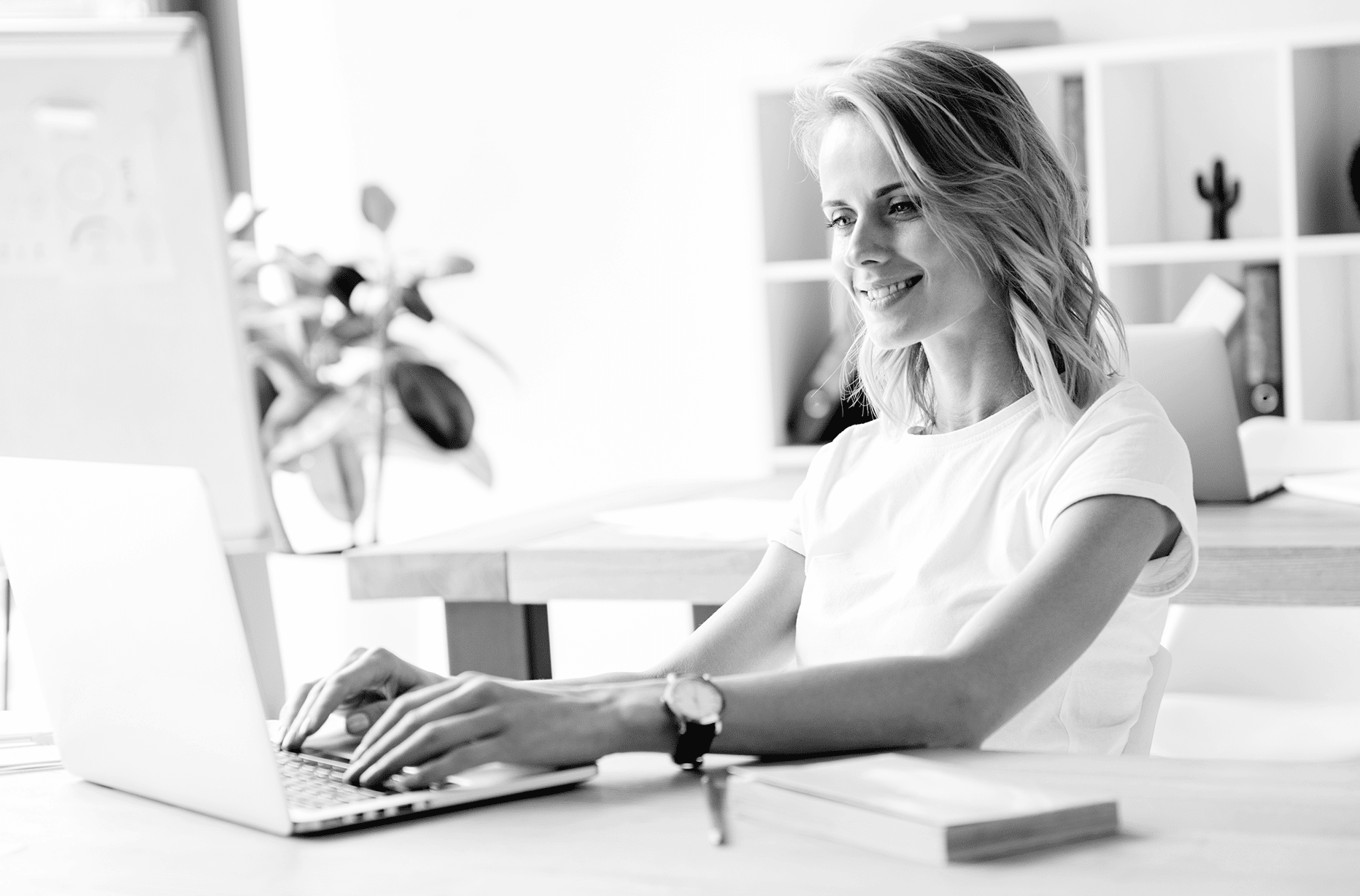 Mobile
Time and Expense Entry from Anywhere
Coyote Reach should be the go-to mobile solution for your lawyers on the go. Our easy-to-use app provides users with access to time and expense entry from anywhere. Entries are saved to the firm's database immediately to improve utilization, reduce write-offs, and shorten the billing cycle.
Improve Utilization
Lawyers can enter time and expenses while they're top of mind. Entries are immediately saved to your firm's Coyote Analytics database.
Reduce Write-Offs
Coyote Reach conforms to all client billing rules and compliance already in place with your firm's Coyote Analytics database. Reduce write-offs with accurate and timely entries.
Get Paid Faster
Coyote Reach makes it easy for lawyers to enter time and expenses as they happen. With a shortened billing cycle, you'll see fewer errors and quicker payments from your clients.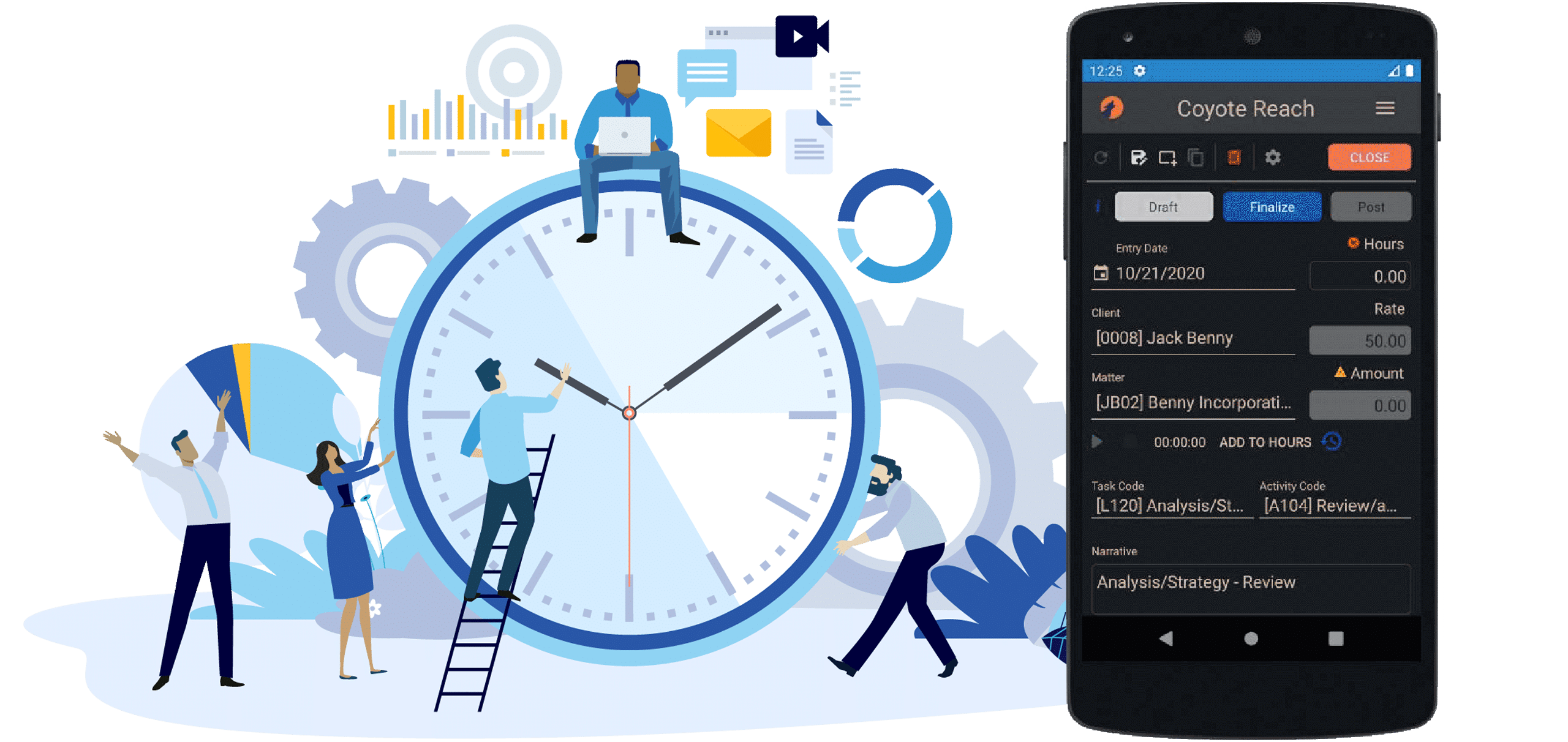 Client Relationship Management (CRM)
Engage with Your Book of Business Like Never Before
In the business of law, it all begins with your clients and the value you provide. Maintaining relationships and rainmaking are critical to your personal success and the growth of your firm. With ContactEase, you can stay connected with your book of business with ease. ContactEase is CRM for law firms. Use ContactEase to stay connected with important contacts and understand the relationships and activities that lead to new business.
Industry-Leading Adoption Rate
ContactEase is the easiest to use CRM for lawyers. Seamless integration with Outlook means there's nothing new to learn.
Single Source of Truth
Share and access critical data in one place. With our ERM solution, go beyond who knows whom to see who knows them the best.
Built-In Tracking and Reporting
Capture and share information to identify opportunities for new business, and maximize ROI from firm events and sponsorships.
Target Marketing
List management, marketing tools, and financial integrations make it easy to stay in touch and focus on the efforts that lead to new business.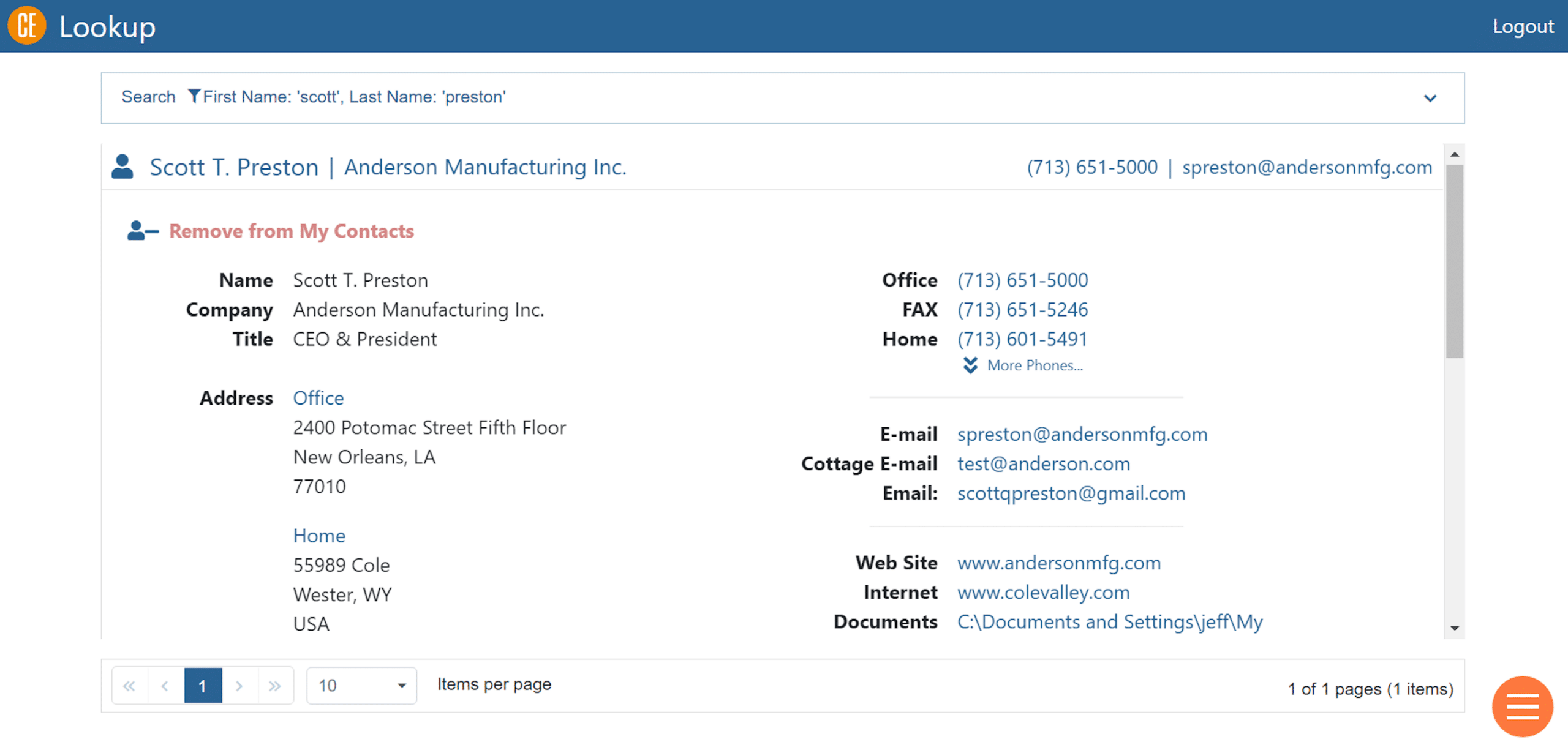 Payment Services
Get Paid Faster
SurePoint Payment Services helps your firm operate more efficiently, spend less time on aged receivables and provides ways to pay that both consumers and businesses prefer. By including Coyote Payment's digital payment option with e-invoicing, your firm can improve cashflow and reduce the time spent chasing outstanding balances.
Seamless
Payments automatically post into Coyote Analytics in real-time, eliminating accounting errors and ensuring accuracy. With one click, clients can make payments fast, accelerating cash flow and collections.
Embedded
Payments are embedded into Coyote Analytics, ensuring your invoices and reconciliation instantly reflect payments made to the firm. This makes it easy to keep your accounting up-to-date.
Fast
Making payments is convenient and easy. Clients can instantly pay from any device and may earn other rewards from their credit cards at the same time. There's no need to print and mail an invoice or wait for a check to post.
Secure
Protect your client's payments with state-of-the-art technology that is ABA and IOLTA compliant.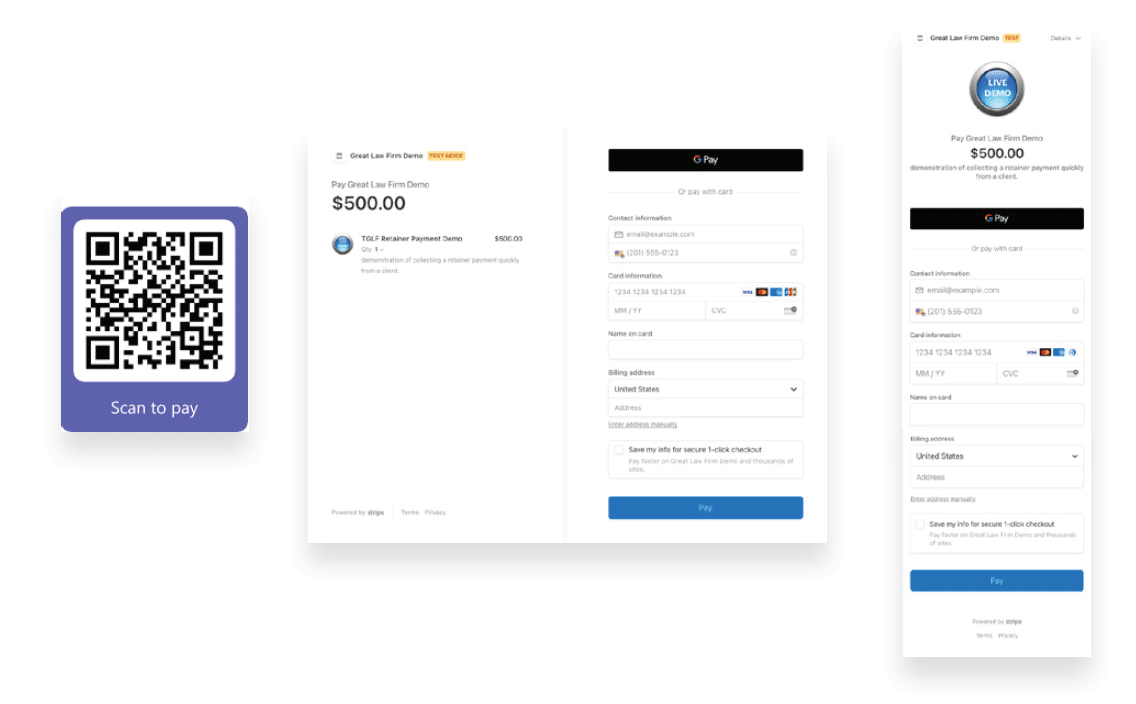 On-Demand Training
Empower Your Users and Put Them in Charge of Their Own Learning with Coyote College
Coyote College is an on-demand platform that provides access to essential onboarding and training for Coyote Analytics users of all levels.
Flexible and Convenient
With on-demand access to over two dozen courses, Coyote College provides your firm's users with a flexible and convenient platform to acquire new skills at a pace that suits their unique learning styles. Coyote College is available where and when you need it to easily onboard new users or provide a refresher on any topic.
Relevant and Up-to-Date
Led by our expert trainers, Coyote College courses are current, timely, and easy to share with your team. Users can access relevant information while performing a specific task. Empower your users to take control of their own learning at a time and pace that suits them.
Focused and Personalized
Coyote College provides users with access to individual courses, user documentation, and release notes. A focused curriculum is also available to personalize the experience for administrators, partners, and timekeepers.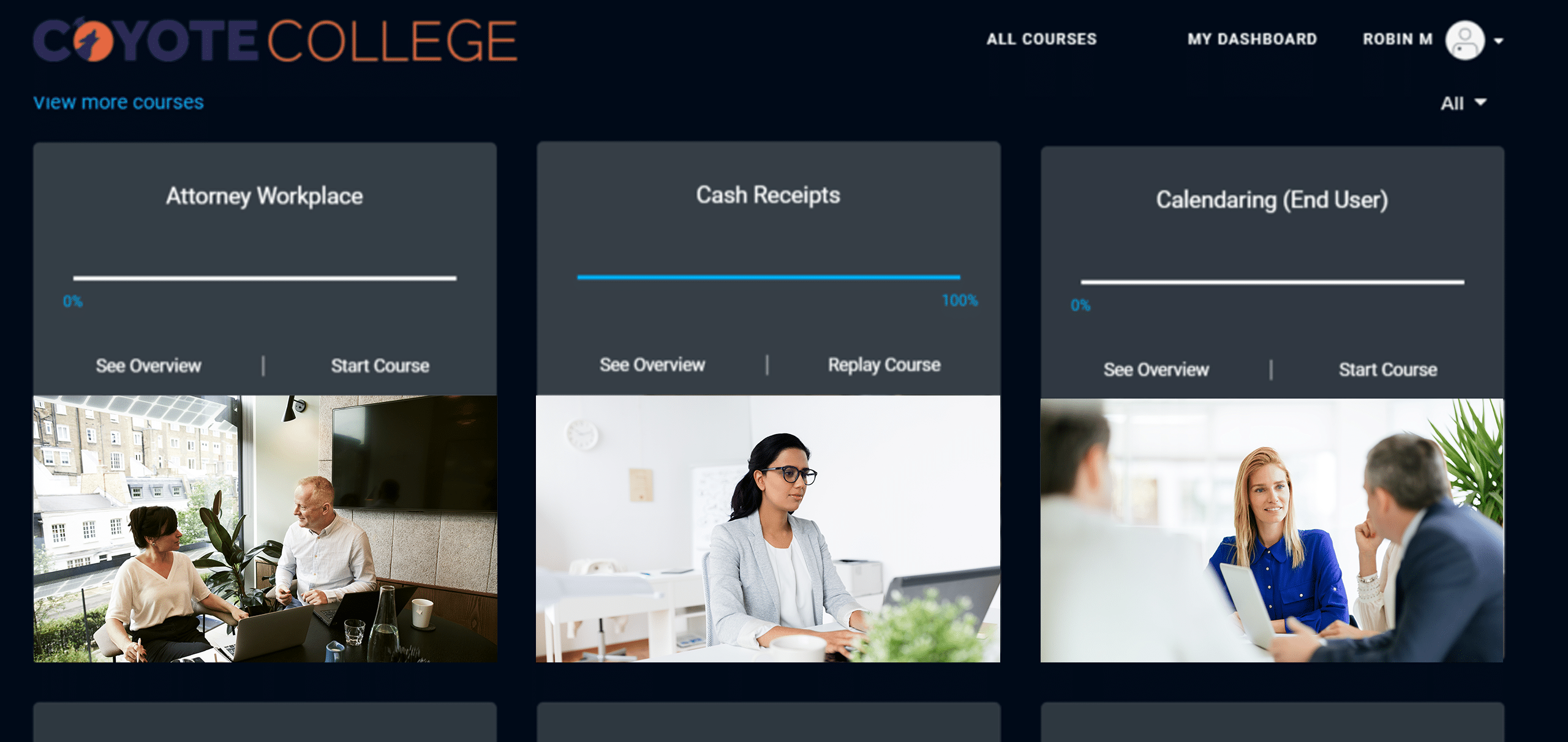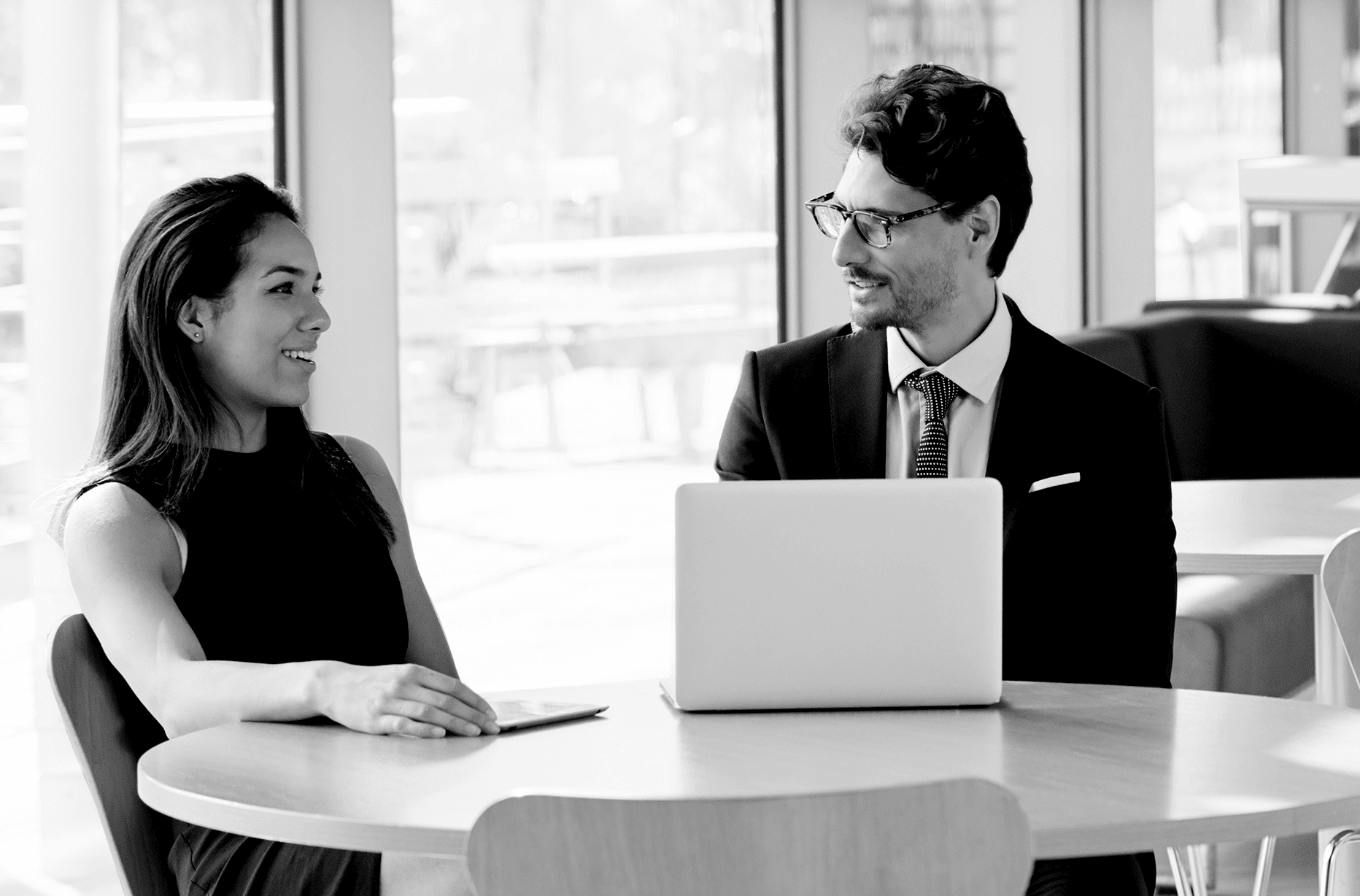 SurePoint is the leading provider of award-winning software that improves workflow and maximizes financial performance and profitability for law firms. Its distinctive cloud platform integrates client management, practice management, and financial management for powerful relationship-building and knowledge-sharing capability.
With a community of more than 100,000 members, SurePoint's mission is to continue to transform the legal industry by enabling law firms to unlock higher performance, freeing lawyers of administrative burdens so they can spend more time focusing on their clients and their practices.
Connect with one of our experts today to learn how SurePoint's solutions can help you improve workflows and maximize financial performance.