Attending New York Legalweek? Check out all of the exciting events SurePoint has planned in NYC!
SurePoint is proud to sponsor Legalweek in New York from March 8-11 and we have exciting events planned for the conference. Join us to learn about the next generation of time management and gain insights on the "Future of Law Firm Workplace".
Stop by booth #3116 to connect with our experts and celebrate the return of Legal Week. Learn more below.
We hope to see you in New York!
---
Learn about "The Future of Law Firm Workplace"
Thursday, March 10 from 3 pm – 4 pm: Tom Obermaier, CEO of SurePoint Technologies will be moderating an exciting panel as part of the Business of Law track on "The Future of Law Firm Workplace". Tom and the panelists will share insights and explore where the legal sector is today, highlight the key components of the law firm workplace of the future, consider the role of technology and provide an outlook for the long-term future of law firm workplaces. This is an event you don't want to miss.
Enter Our Daily Raffle for a Chance to Win an Apple iPad Pro
Stop by booth #3116 to enter SurePoint's daily raffle! Each day, one lucky participant will win. The drawings will take place at 5 pm on 3/9 and 3/10.​​​Winners do not have to be present to win and will be contacted to pick up their prize.
Stop by our booth to learn how our community of more than 400 firms and 50,000+ members across all 50 states use SurePoint's robust award-winning software to access all critical data and close the end of month from a single, paperless environment.
Learn How to Automate Time Capture While You Work
We are excited to announce our latest innovation, SureTime. The automatic way to capture time while you work.
Many timekeepers tell us they wait to enter time until the end of the day, week or month. With SureTime, there's no need to wait. Your time is being captured automatically while you work in Outlook, Word, Excel or Powerpoint. How amazing is that?
Engage with Your Book of Business like Never Before.
More than 20,000 legal professionals use ContactEase to engage their books of business like never before. With an industry-leading adoption rate of 90%, ContactEase is the most utilized CRM in the legal industry. Now, as part of the SurePoint Technologies, you can integrate CRM with legal management and financial data for powerful relationship-building and knowledge-sharing capability.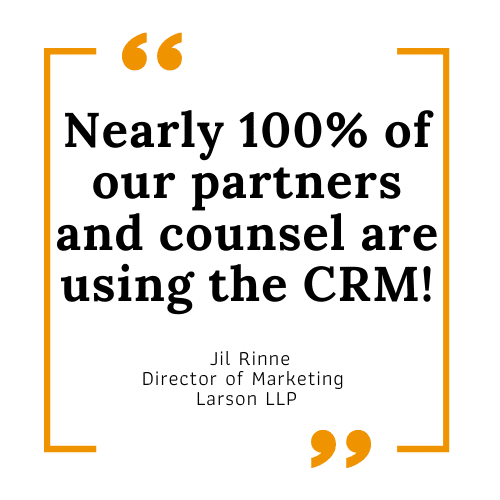 Visit Booth #3116 to see how automatic timekeeping works. If you don't want to wait, schedule a meeting with one of our experts today.
About SurePoint Technologies
SurePoint Technologies is a leading provider of financial and practice management software to law firms nationwide. For more than 40 years, law firms have relied on SurePoint's enterprise software to drastically improve workflow and maximize financial performance. With a community of 400+ firms and 50,000+ members across all 50 states, SurePoint continues to transform the legal industry by enabling law firms to unlock higher performance by freeing lawyers of administrative burdens so they can spend far more time focusing on their clients and their practice. Learn more at surepoint.com.